stevepalmer
One of the Coolest Member



Age: 51
Joined: 16 Jun 2007
Posts: 1434

| | |
| --- | --- |
| Posted: Mon May 14, 2012 1:35 pm Berlin Via Varanasi | |
---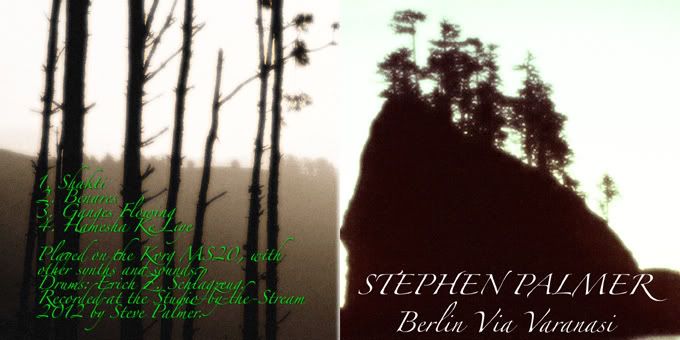 Stephen Palmer,

Berlin Via Varanasi





Berlin Via Varanasi

presents my first new Berlin School music for six years, since the release of

Berlin Via Cairo

, and is a companion album to

Berlin Via Lhasa

. In this album the listener takes a mental journey to Varanasi (formerly Benares) in North India. Erich Z. Schlagzeug augments the four tracks with some complex drumming, and I also plays electric guitar.

The album has four tracks lasting almost an hour, and is available now via Musiczeit. Samples of all the tracks are available on the Musiczeit site.

Enjoy!

_________________
Downloads at Musiczeit:
http://www.musiczeit.com/directory.php?label=798&title=Stephen+Palmer+Music