BruecknerAmbient
One of the Coolest Member




Age: 50
Joined: 11 May 2011
Posts: 5426
Location: Mainz
| | |
| --- | --- |
| Posted: Fri Aug 07, 2020 7:48 pm Brückner - Two digital re-releases... | |
---
Dear friends and listeners,

today I have digitally re-released two older albums (originally part of my promotional CD box "No Single Single") from 2004 and 2007 respectively, that for different reasons were not included when I uploaded my "back catalogue" to Bandcamp a few years ago:



Forgetfulness

was forgotten...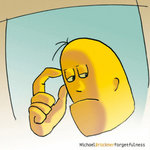 https://michaelbrueckner.bandcamp.com/album/forgetfulness



Trips And Ticks

was held back, because I wanted to do a new "final edition" with remixes of all tracks - which did not happen so far...




https://michaelbrueckner.bandcamp.com/album/trips-and-ticks

Anyway, I decided to correct the situation now and added both to BC finally (and yes - also because it's one of those "BC waiving their fees again" Fridays, but then I would have done it anyway, one day...)

These are albums from my "pre Neo Berlin School" days, so the style(s) to be expected are contemporary electronica (or I hoped so), electro pop, dance (techno, trance), trip hop, experimental ambient and even a little bit of "symphonic prog". Or some weird mix of all of that...

At the moment, both albums are basically for

FREE

(name your price), although I admit that I would be happy about any small donation, if You can afford that (if not, it's perfectly alright for me as well...).

If You want to learn more about the "evolution" of these albums, please read the liner notes...

Thanks a lot for Your interest and support!


Cheers,
Michael



.

_________________
M I C H A E L

B R Ü C K N E R


http://michaelbrueckner.bandcamp.com