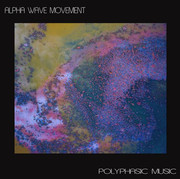 Harmonic Resonance Recordings would like to introduce the latest Alpha Wave Movement album
"Polyphasic Music"
The concept of this music is the sleep cycle (which is poly/multi leveled process the body executes when engaged in the sleep cycle) and drawing one into a quiet listening space away from the chatter of bits and bytes and standard "urban" forced noise distractions.
Music to quiet the mind and bring one into a relaxed state of being.
Available on CD and digital download.
https://hrresonance.bandcamp.com/album/polyphasic-music
If you are a dj or music reviewer please feel free to pm or email me for a promo copy.