BruecknerAmbient
One of the Coolest Member




Age: 49
Joined: 11 May 2011
Posts: 5074
Location: Mainz
| | |
| --- | --- |
| Posted: Thu Aug 16, 2018 11:27 pm M. Brueckner - One Step Behind (Rerelease on BC) | |
---
For quite some time now I refrained from announcing the re-releases of albums from before 2011, which I still do on a monthly basis (seven more times, actually...).

However, sometimes albums stick out (from my perspective, at least), and here's one which is of some personal importance to me:



ONE STEP BEHIND

(2005)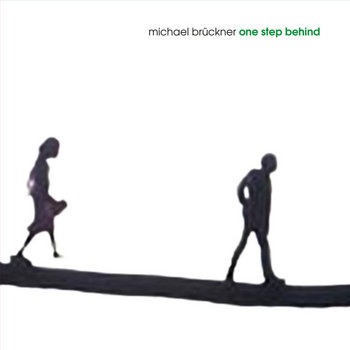 https://michaelbrueckner.bandcamp.com/album/one-step-behind


This is probably the most personal album that I have recorded to date, dealing with my complex relationship to my father, in the light of the diagnosis of a fatal disease which he received during the time I was working on this music (he eventually passed away four years later).

It's not a depressing or sad album though (only maybe in a few spots) - actually, it could be described as contemporary electronica, mixing elements of IDM, chillout, ambient, industrial, electro pop and more...

More information can be found in the "liner notes" on BC.

Thanks for Your attention!
.

_________________
M I C H A E L

B R Ü C K N E R


http://michaelbrueckner.bandcamp.com