BruecknerAmbient
One of the Coolest Member




Age: 50
Joined: 11 May 2011
Posts: 5234
Location: Mainz
| | |
| --- | --- |
| Posted: Sat Sep 07, 2019 1:14 pm Imaginary Landscape - Nothing Left Behind | |
---
My good friend HaDi Schmidt (the other half of Bridge To Imla) released a brand new album of "cinematic ambient" under his solo project name

Imaginary Landscape

on SynGate's sub label Luna, entitled



Nothing Left Behind



https://imaginarylandscape-syngate.bandcamp.com/releases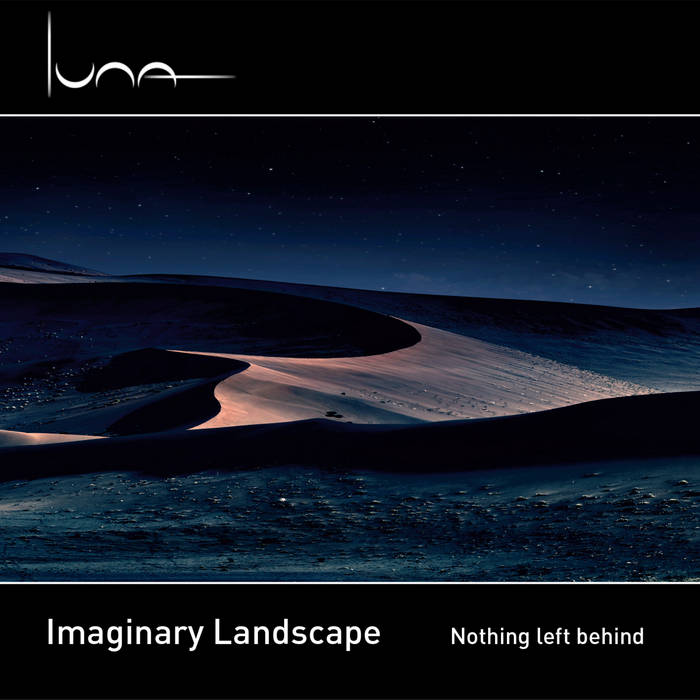 Of course, I can't avoid to be partial, but I had the honour to listen to an early mix of the album already a few months ago and found it awe-inspiring from the very moment...

Anyway, here's SynGate's promo text:

In his album "Nothing left behind" Hans-Dieter Schmidt continues the idea of "Cinematic Ambient", which he already arranged in his cooperation with Michael Brückner as the duo "Bridge to Imla" in the CD "Radiant Sea". Deep drones embedded in neoclassic arrangements of strings interweaved with field recordings result in a soundscape of a fictive movie At "Nothing left behind" this is the dark apocalytptic vision of the human end. After the planet Earth has been wiped out, nothing remains from human existence.

"… In one of the countless billions galaxies of the universe lies a medium-sized star…"
Only a small, black flake. If you have eyes to see. Or a heart that feels.
"And one of its satellites, a green, insignificant planet …"
Empty, white, garish
"…is now dead."
Silence. There is nothing left. Nothing has remained. As it was in the beginning. At the beginning of all times. Desert ...

From Michael Avallone, "Beneath the planet of the apes"



.

_________________
M I C H A E L

B R Ü C K N E R


http://michaelbrueckner.bandcamp.com