New Releases and Reviews - LA MANSARDE HERMÉTIQUE - The Attic Diaries 1 - 1st Review
---
BruecknerAmbient - Fri Jan 27, 2023 8:19 pm
Post subject: LA MANSARDE HERMÉTIQUE - The Attic Diaries 1 - 1st Review
---
One day in the summer of 2013, when I still was employed at the printing & design shop Druckerei Linde, a lady who was a childhood friend of the brothers Linde (my employers, and actually, friends too), arrived there in the company of a bearded man with rather wild hair and introduced him to me. It turned out it was her husband, Mathias, who had heard that I was dabbling in electronic music - just like himself.

In fact, Mathias (being a few years older) had already started to be active as a musician, synthesist and sound designer in the late 80s. He was part of the cassette electronic underground scene, and the band where he played keyboards almost got a deal with a sub label of Innovative Communication (originall founded by Klaus Schulze), on which occasion they had a meeting with Michael Weisser. After his old band had disbanded in the early 90s, Mathias carried on with his solo project "Visuelle Musik", and was involved in sound installations (for example in a botanical garden and in medieval ruins of local fame) but also worked as a music software programmer and beta tester for other people's software and virtual instruments. Today, he is even building his own hardware synthesizers (rack modules, actually) and is also writing articles and conducting interviews for the German print magazine "SynMag" occasionally.

Back on that day in 2013, Mathias suggested to try a collaboration, and I was instantly interested (and also a little flattered).

However, at that point of time I was still occupied with several ongoing musical projects, and it wasn't until September of 2013 that the first of many joyfull synthesiser improvisation meetings took place - initially indeed inside a mansarde in the house where Mathias and his wife lived...

The rest is, as they say, history - although nearly unknow. So far...
...because from today on, we're going to release the outcomes of each of our (many) sessions from the past ten years, one session every two month.

Although we're starting with the very first one, we're not going to release them in chronological order. Or well, it will be * sort of * chronological (but not in a linear way...).


The outcome of the sessions always was rather varied in terms of mood and style, by the way - so don't expect them to sound all like the first one.

Which hopefully You will enjoy!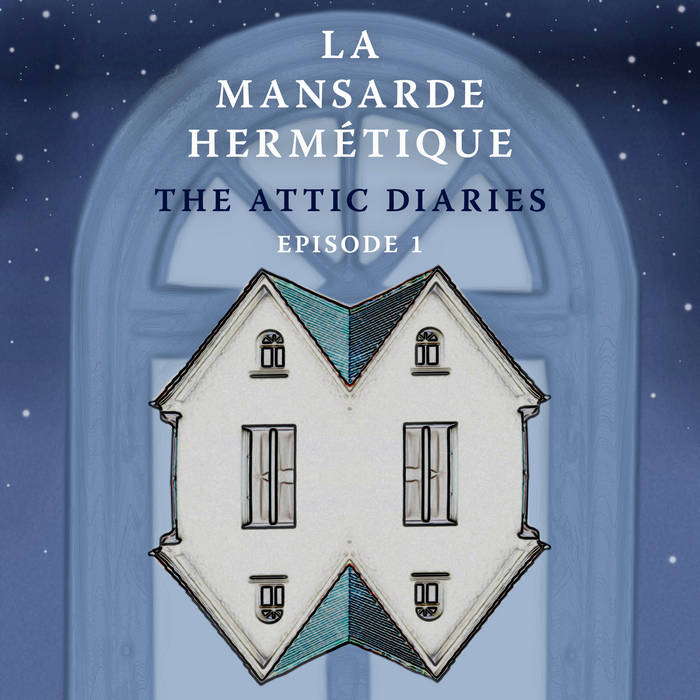 https://lamansardehermetique.bandcamp.com/album/the-attic-diaries-episode-1
.
---
BruecknerAmbient - Wed Feb 01, 2023 3:14 pm
Post subject:
---
The other day, I had an interesting conversation with Mathias about his earlier projects, learning more details that I wasn't aware of yet - so here's some additional background-information:

The band "FLOW" (Wiehe, Brüssel, Rippl, Hammer) indeed did release their album 'Gritwalk' on "J.U.IC.E.", the techno and ambient sublable of Innovative Communication, in 1995.

https://www.discogs.com/de/release/629582-Flow-Grit-Walk

Before "Visuelle Musik" Mathias had a solo project called "Idle State".

Tapes by "Idle State" have been published on the cassette labels "Irre Tapes" and "Ebu's Music"
Albums by "Visuelle Music" have been released on "Luxus-Arctica Records International"

https://www.discogs.com/de/release/2857895-Idle-State-Northern-Lights
https://www.discogs.com/de/release/2164589-Visuelle-Musik-Solmisolre-Domiremi

Mathias' algorithmic concept-works (details see PDFs in ZIP) are still available on Archive.org for free:

http://www.archive.org/download/Visuelle_Musik__Terrestrial_Locomotion/VisuelleMusik_TerrestrialLocomotion.zip
https://archive.org/download/LUXXAr051601-01/VisuelleMusik-SolmisolreDomiremi.zip



.
---
BruecknerAmbient - Sun Mar 05, 2023 12:06 pm
Post subject:
---
---

Powered by CBACK Orion based on phpBB © 2001